Cocktail ingredients Roasted negroni
Cocktail recipe Roasted negroni
A litre bottle is enough for approximately 5 cocktail glasses.
Pour 300 ml of Red Vermouth, 300 ml of Red Bitter and 300 ml of London Dry Gin into the bottle.
Add 50 g of Almond bitter and shake.
Put the bottle in the freezer for 5 hours.
Filter through a cheesecloth into another bottle and place in the fridge.
Serve in a cocktail glass.
Decorate with caramel popcorn on a cocktail skewer.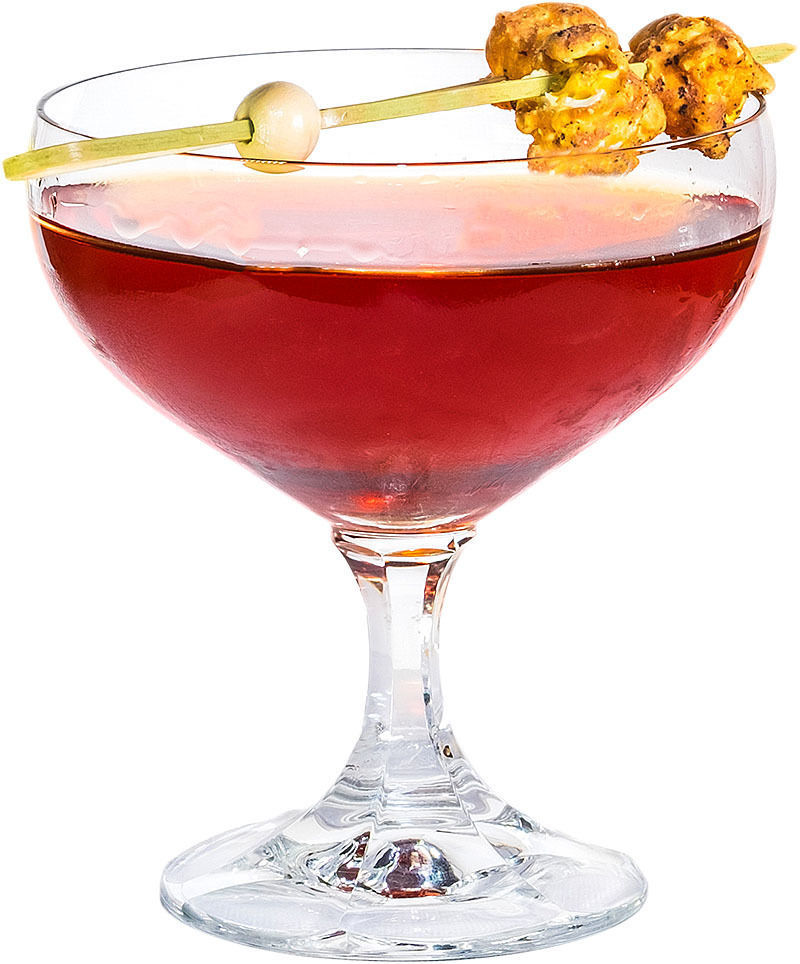 Frequently asked questions about cocktails